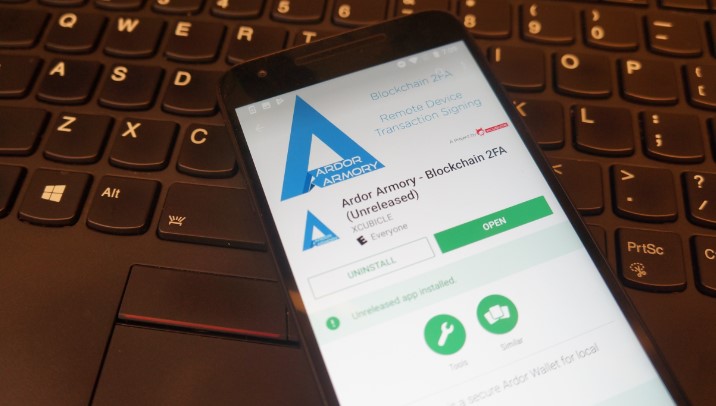 Having worked with NXT 1.0 since 2015, Ardor (NXT 2.0) brings new innovations to the blockchain space without all the hype. We developed a remote transaction signing dapp that compliments the core Ardor desktop wallet.
This protects users from desktop based trojans and keyloggers. Users create transactions on their desktops or on comprised and infected computers without the worry of entering in their passphrase. A QR generated transaction is scanned by the Ardor Armory app, signed on the phone, and then broadcast to the network.
An additional feature with the Ardor blockchain and Ardor Armory is the ability to setup a two or more factor authentication mechanism to approve specific transactions on the blockchain. All notifications are handled within the application to alert users if another account has a pending transaction to be approved.
Ardor Armory is a POC (Proof of Concept) implementation of a 2FA system using the Ardor blockchain. This can be retrofitted into other systems and applications that wish to implement blockchain technology but is worried about security.
Practical use cases:
- Decentralized Exchange for approving trades
- Manage an account even on non-trusted or infected systems
- Multi user authentication for approving a transaction
Android: https://play.google.com/store/apps/details?id=ardor.armory
iOS: Coming Soon